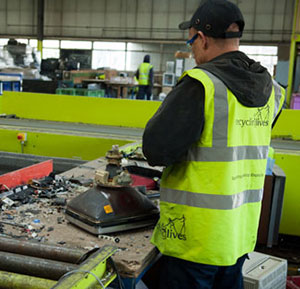 Asset Management
Asset Management (ITAD, IT Asset Deposition) & 3R solution
The asset management service is designed to recover residual value and provide refurbishment or secured IT disposal routes, depending upon the clients' requirements. We have considerable expertise in refurbishing and re-marketing End of Life (EOL), excess, obsolete and defected components, products and scrap materials. We cooperate with our qualified downstream recyclers to find the best prices and solutions to maximize financial return and allow clients to recoup a significant portion of their IT asset disposition costs.
In addition to ReTeck's established total solutions as mentioned above. We bring our solutions for your assets to the next level through our 3R technologies:
Remanufacturing
Reuse
Recovery
Utilizing 3R, we help our OEM/distributor customers ensure destruction of proprietary components, recovering the best possible value on reusable parts, as well as enabling self-sustainable closed-loop reapplication and recycling programs, alleviating IP- protection concerns and high RFQ/vendor management costs worldwide.